<LINK REL="SHORTCUT ICON" HREF="http://www.sylviahalpern.com/public_html/favicon.ico">
Boy it was cold when I rolled out of Blythe this morning. A bank clock thermometer read 44 degrees and I wished I had put socks on. I took Hobson Way through town and then Ehrenberg. The pedestrian crossing over the Colorado river was so narrow I doubt anyone could actually ride across it. Of course, a guy started walking with his bike from the other side. It was intimate but, somehow, we managed to pass each other. I was now in Arizona. When I got off the bridge and took the broken concrete path down to the road I saw the welcome sign on Interstate 10. I would have to get on this freeway to get over the first of 2 passes for the day. Freeways are noisy, smelly and the shoulder is littered with all kinds of puncture threats. Cars passing must have been wondering if I was drunk or on drugs the way I was weaving around the radial tire chunks and other obstacles in my path. There was a lot of climbing today. The first pass got up to 1150 feet and the second climbed further to 1700 feet. Both climbs were very gradual rarely getting above 5% grade.
I took off the interstate at Dome Rock Rd and passed hundreds of RV's camped in the desert. There were large groups parked together. One of the biggest were the Rubber Tramps who had a sign and flag. I stopped in the very strange town of Quartzside that was ending a month long gem show. I figured I would make some lunch while charging up. Love's travel center seemed as good a place as any to pull into. There were many plugs outside and I sat making my tortilla lunch in the sunshine. I talked to a lot of people about the area. Apparently, this area is well known to snowbirds and gem lovers. People come from all over the country. There were thousands of RV's in town. An hour later I left and rode through town. I stopped at the only market that only had apples and bananas in the produce section. The store owner tried to give me change for $5 instead of $10. He had the $10 bill in his hand as he tried to tell me I gave him a $5 bill. He finally came to his senses when someone behind me in line told him to give the change. Wow! Yesterday I was thinking about staying here but now I couldn't wait to get out of this town. While I was charging up I called the Black Rock Motel in Brenda and got the last room.
After climbing the second pass, I had a glorious downhill and got onto Hwy 60 continuing downhill all the way to Brenda. I also really enjoyed not having a headwind today. January is high-season in Arizona and I got dinged $75 for a very ordinary room. The office manager said another cyclist came by looking for a room. Since I had the last one the woman had to move on. I had seen fresh banana peels yesterday and today suspecting they were dropped by a tourer. If I get started early enough maybe we'll meet up.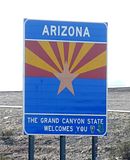 On the road to Quartzside
First pass climb of the day
Quartzside had streets of gem stores and tents